FILM REVIEWS
I've been watching as many movies as I can fit into my schedule between football matches and other stuff I have to do. Recently I watched:
1) Guerreros (starring Eloy Azorin and Eduardo Noriega)
2) Che (starring Eduardo Noriega)
3) Nadie Conoce a Nadie (starring Eduardo Noriega and Paz Vega)
4) Cha Cha Cha (starring Eduardo Noriega and Jorge Sanz)
5) Sin Escape (starring Pablo Echarri)
6) No Debes Estar Aqui (starring Pablo Echarri)
Previously seen:
7) Besos Para Todos
8) Belle Epoque
Now I am going to comment on Cha Cha Cha and the two I've previously seen, and leave the others until later. Cha Cha Cha reminded me in a way of another Spanish film I saw with Eloy Azorin, 'Besos Para Todos'. (Reviewed here too.)
And another Jorge Sanz film I've seen before is 'Belle Epoque', which won the Oscar for 'Best Foreign Film' in 1993. (It is also reviewed here.)
I only watched 'Guerreros' and 'Che' for about 20 minutes each, decided they weren't what I wanted at the time, so I'll go back and watch them some other time. They are serious movies, one about war and the other about Che Guevara, and I wasn't in the mood for heavy stuff.
I'm a big fan of Spanish movies because of their refreshing honesty, pace and plot, and lack of fear of showing things as they are without prettifying them like American films tend to do. (People waking up with perfect hair & makeup, etc.)
In 'Cha Cha Cha', two BFFs, Maria and Lucy, are in love with the same guy, Pablo (Jorge Sanz). The only problem is, Pablo is Maria's boyfriend, and Lucy has been shagging him secretly on the side. Lucy has a great job in a talent agency who supply models and actors for various jobs. One day she finds a photo of a model named Antonio (Eduardo Noriega). She thinks he would be perfect for Maria and goes to watch him at an audition for a commercial (for of all things, a sanitary pad, where he is the only guy present). She gets the idea to hire him privately (since he is turned down for the sanitary pad commercial) to woo Maria away from Pablo. The only problem is, Antonio is a total slob. He smokes, dresses shabbily and knows nothing about culture - art, music, books, etc. Lucy decides to coach him until he becomes an expert on all of Maria's favourite things.
Once Antonio begins wooing Maria, Lucy and Pablo ramp up their relationship. From now on things should all fall into place, right? Both couples should end up living happily ever after, shouldn't they? Of course not! Things are never as they seem!
'Cha Cha Cha' is a lot of fun. I laughed so many times while watching it, and was blown away once again by Eduardo Noriega's ability to inhabit a role - to just become someone else entirely. Despite the fact that he can play such evil characters, he has the ability to be very funny too.
The other actors are very attractive as well, fun to watch, and the movie is beautifully filmed, with bright colours and great attention to detail. I recommend it to anyone who enjoys Spanish films, especially if you are an Eduardo Noriega fan and want to see him looking gorgeous and acting very different.
'Besos Para Todos', starring Eloy Azorin of 'All About My Mother' and 'Mad Love', is another enjoyable comedy, but this one has an edge. It takes place in Cadiz, a place I've visited and loved. I recognized more than one location in the film, which made it all the more enjoyable for me, but it is a great movie that anyone should like.
The main characters are 3 medical students, very attractive, hot guys, two of whom are dating girls who sing and dance at a local nightclub called the 'Pay-Pay'. It is 1965. One of the boys, the virginal Ramon (played by Eloy Azorin) disapproves of his housemates' shenanigans and thinks they should be concentrating on their studies without distraction by these girls he calls hookers.
While it is very funny, this film also has its dark moments. One of the girls is involved with a gangster who beats her, and is also in a lesbian relationship with an older woman who pays her to sleep with her. There is a student uprising at the medical school. Ramon is approached by his priest to begin wooing a local rich girl who is pregnant out of wedlock and in danger of being discovered and disowned by her parents unless she can get married ASAP. But he also falls in love with one of the 'hookers', a woman who is at least 15 years his senior.
'Besos Para Todos', like 'Cha Cha Cha', has wonderful music, great acting, emotional tension, beautiful locations and an intriguing storyline. But it has more sex and nudity. 'Besos' also stars Inaki Font and Pilar Lopez de Ayala.
'Belle Epoque' is the story of a very young soldier, Fernando (Jorge Sanz), during the Spanish Civil War, who becomes a deserter after deciding that he wants to live his own life. He is captured wandering the countryside, but the two soldiers who take him into custody begin arguing over politics, one of them shoots the other and then commits suicide, so Fernando escapes again. He is taken in by the local prostitutes in a very small village, where he meets an elderly man who invites him to come and stay at his house. It seems that the older man has four beautiful daughters who no longer live at home, his wife has left him, and he is in need of company. (No, not THAT kind!)
Naturally, the four beautiful daughters return, Fernando decides to stay, and all of them begin secret relationships with him. Clara, the oldest, was married briefly, but her husband drowned in the local river. Violeta, the next oldest, has decided she is a lesbian. Rocio is a beautiful nymphomaniac who is being pursued by the local teacher, a mama's boy, whose mama HATES Rocio. The youngest, Luz (Penelope Cruz) is an innocent virgin.
Of course the first 3 girls each seduce Fernando in their own kinky way. Fernando dresses up as a shepherdess (think of Little Bo Peep) for a fancy-dress dance in the village, and Violeta dresses as a male soldier, complete with mustache and cigarillos. When she sees Fernando in his shepherdess gear she gets turned on, and can't wait to seduce him in the barn, where she takes the dominant (male) role. This kinky reverse-role seduction scene is worth the price of the film alone. It is completely unique and hilarious beyond words.
Clara seduces Fernando too, but she is only able to have sex on the bank of the river opposite the exact spot where she witnessed her brand-new husband drowning. Rocio seduces him right after a fight with her teacher-boyfriend and his overbearing mother.
Full of sex, kink and humour, 'Belle Epoque' is well worth seeing.
Later, I will review two Argentine films starring the hot, gorgeous, practically indescribable Pablo Echarri, that I've just watched and can't wait to watch again: 'Sin Escape' and 'No Debes Estar Aqui'. I also want to review 'Nadie Conoce a Nadie', which stars Eduardo Noriega. All three films are thrillers. I'll review them in a separate post, soon, I promise.
Here are some pics of some of the actors involved in the above films:
Eduardo Noriega.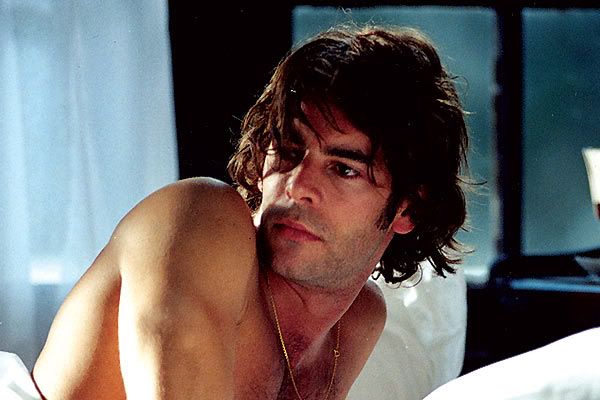 Jorge Sanz in Belle Epoque.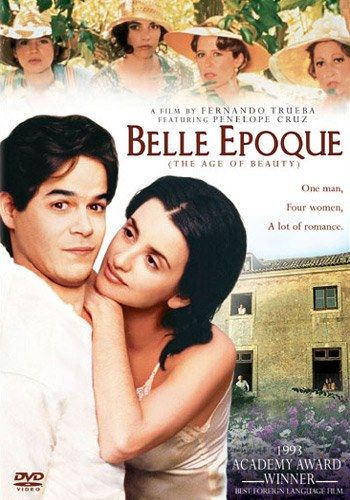 And when he was younger.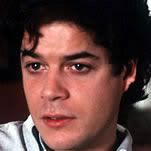 Jorge Sanz as he is now.
Eloy Azorin.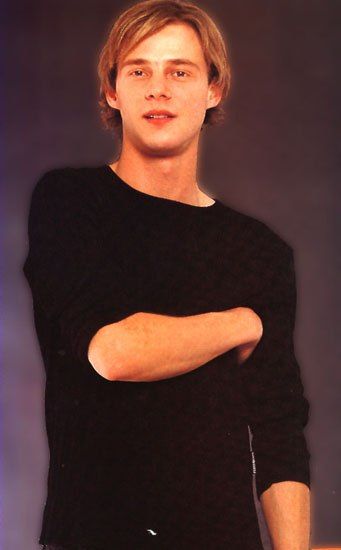 Inaki Font.